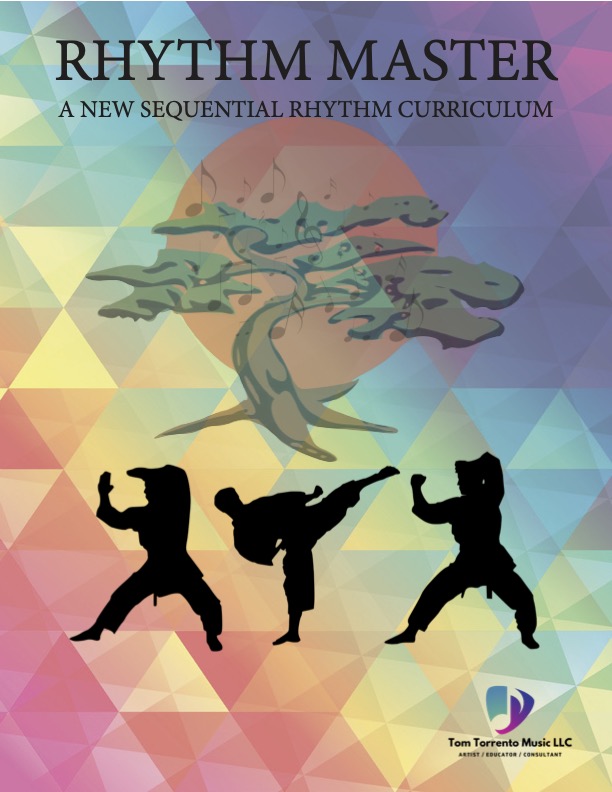 Rhythm Master was a passion project that took flight halfway into the pandemic. As I struggled (along with many other music teachers around the world) to provide worthwhile musical experiences for my students, I noticed quickly the rhythm deficits in place with my kids regardless of grade level. This caught me off guard as my ensembles frequently over the years earned superior marking at our state festivals. I quickly came to terms with the fact that just because my students follow directions well and change what I request musically does not mean they have learned or mastered the material. The pandemic allowed a much-needed pause from normal and came to be the great reset I needed to take the next step in my professional career creating resources for my students and ultimately offering my resources out to the rest of the music education world.
In a very short period of time, I have already witnessed massive growth with all my students (grades 6-12) and am pleased to offer a sneak peek at the product here on the Bandworld website! In addition, anyone who places an order for the Building Level ($100) or District Level ($500) License through my website can receive 20% off the order by using the promo code BANDWORLD. If online ordering is not an option and your district would like to purchase with a check, please email me directly and I will provide the invoice directly to you.
I hope you enjoy the product and look forward to hearing about all of your success.
Tom
ABC Grad '2015
Tom Torrento Music LLC
Grosse Pointe Woods, MI 48236
(596) 943-0376
[email protected]
ABOUT THE METHOD
This method is to be utilized as a standalone rhythm teaching tool. It should be used to teach rhythmic foundations and is divided into multiple sections based on certain rhythmic structures and patterns. While teachers should be encouraged to work sequentially, the method can also be utilized in pull out units as new rhythmic figures are introduced.
Every lesson is broken down into three main sections:
Level 1 introduces various patterns and uses repetition to achieve mastery.
Level 2 takes the patterns and begins to mix some of them into attainable exercises.
Level 3 includes a full page etude that cycles through the many variations.
Students who complete the etude are content-level rhythmic masters!
To help ensure successful teaching and student mastery, teachers should utilize the following teaching pattern:
Tap It:
Foot taps quarter note beat while the student taps the written rhythm with hand across chest.
Say It:
Foot taps quarter note beat while the student speaks the rhythm.
Clap It:
Foot taps quarter note beat while student claps the written rhythm.
Play It:
Foot taps quarter note while student plays the written rhythm on a unison note as determined by the teacher.