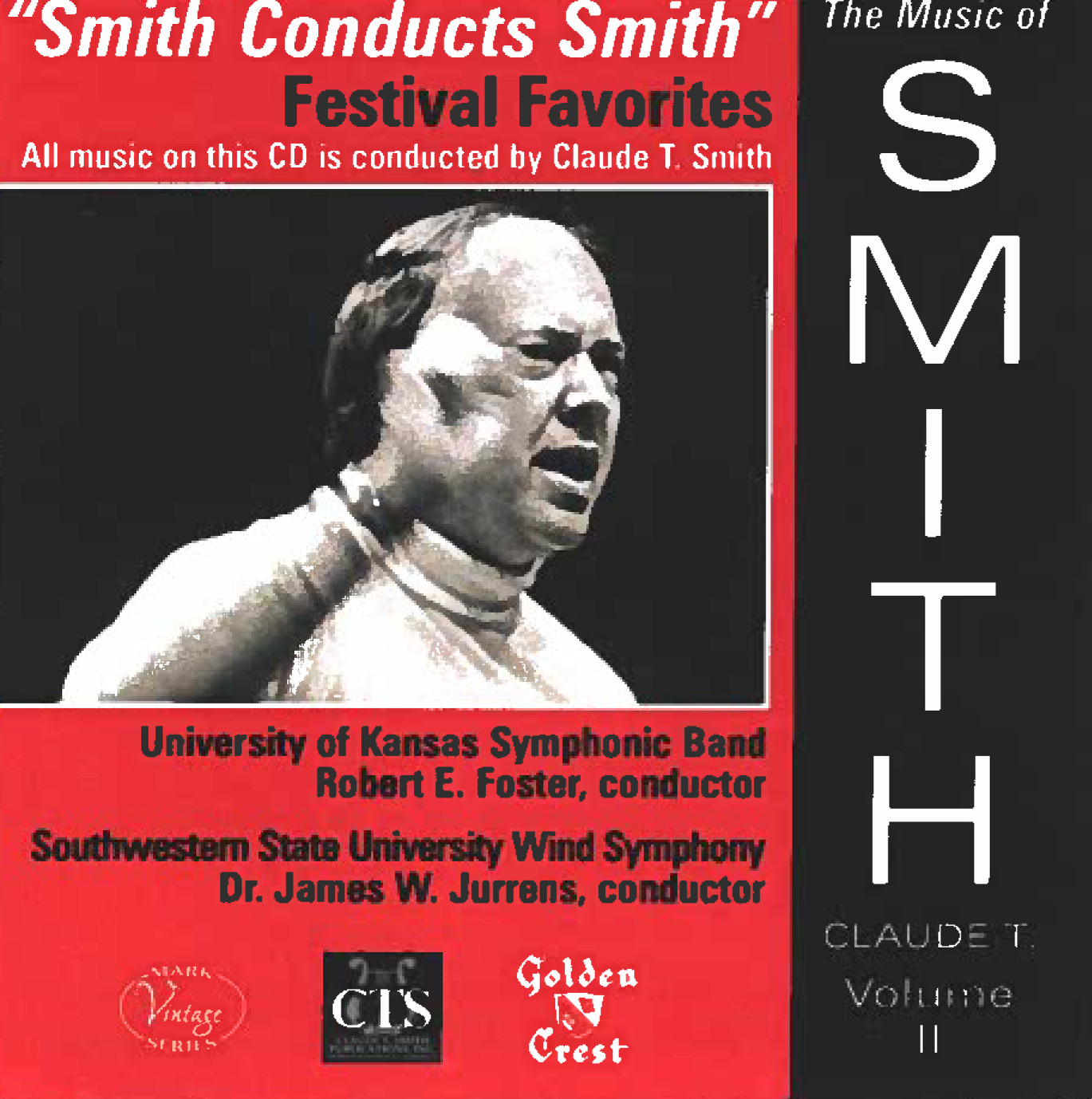 by Claude T. Smith
Disc: SMITH CONDUCTS SMITH-FESTIVAL FAVORITES   THE MUSIC OF CLAUDE T. SMITH  VOLUME 2.
Recording: University of Kansas Symphonic Band & Southwestern State University Wind Symphony
Conductor: Robert E. Foster & Dr. James W. Jurrens
Publisher: MARK Vintage Series (reissued from Golden Crest) 55992-MCD
The six selections on Volume 2 make up a fine assortment of Claude T. Smith works played by school and community bands everywhere. March on an Irish Air is based on The Minstrel Boy and shows Smith's ability to compose a concert march from a familiar marching melody. Horizons West is an original march with a nod to the traditional military style. Gala XXV: A Symphonic Overture, Windstar (Concert Overture) and Prelude for Band are solid works that make excellent opening works. Introduction and Fugato is a very creative work that meets the compositional challenges of theme and fugue. Another excellent CD in this Claude T. Smith series.