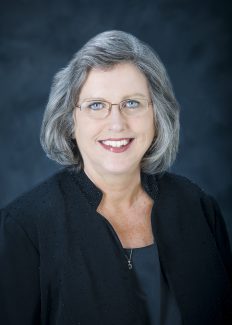 What was your background before ABC?
I began my career in the mid 70's and then took some time away from teaching in the 80's to stay home with my child in her early years. During that time away from the public schools, I opened a music studio and purchased a piano lab.  I provided instrumental lessons and group piano lessons in my home to students after school which enabled me to have extended time with our young child.   I returned to teaching and was teaching high school band when I enrolled at ABC.  I was a subscriber to Bandworld Magazine and the summer program that was described as specifically geared to practical information in the instrumental classroom was very appealing to me.   
When did you graduate from ABC?   1994
What is your current teaching position?     
Director of Bands at Mississippi State University
How long have you been in that position?
I have been Director of Bands since 2002.  Prior to that time, I served as Associate Director and am beginning my 27th year at MSU. 
Name some other accomplishments, awards or other degrees since graduation.
Recent accomplishments include:
Elected to membership in the American Bandmasters Association (2018)

Mississippi Outstanding Contributor to Bands (2017)

Mississippi Outstanding Bandmaster (2015)

President-Elect, Phi Beta Mu International Bandmasters' Fraternity

Appointed to the College Band Directors National Association Diversity Committee (2015)

Appointed to the College Band Directors National Association Athletic Band Committee (2013)

"State Pride" Award from the MSU College of Education – Excellence in teaching, research, and service (2011)

Edythe M. McArthur Outstanding Woman Band Director in Mississippi (2011)

Elected to the International Board of Directors of Phi Beta Mu International Bandmasters' Fraternity (2010)
How did ABC help prepare you for these? 
In addition to giving you practical knowledge in our field of instrumental music education, ABC works to foster a sense of servant leadership in the profession.  Throughout my career, I have been the recipient of much good-will and mentoring as I developed as a teacher.  Max McKee has set a very high standard of giving-back to the profession as he seeks to improve the skills of band directors everywhere.  I have tried to make outreach in the schools and mentoring of young teachers an important part of how I approach my work as a faculty member and seek to assist those in the profession. 
What was your most memorable ABC experience?
It is hard to select a most memorable ABC experience.  Having Phillip Farkas as an instructor and being able to converse and share meals with such a musical legend was a real treat.  Also, playing in the concert band under Col. Arnald Gabriel once again was an especially significant event since he was the clinician at my first high school honor band.  I asked my band director on the way home if there were "more of these clinics" that I could attend as a high school student.  That experience in high school changed my life and it was particularly gratifying to play in the euphonium section under his baton once again. 
Who are your biggest influences/mentors? 
In hindsight, I would have to say that my mother probably had the most influence on me without me necessarily being aware of it at the time.  As a single parent widowed early in her life, she helped me develop confidence, a strong work ethic, and an appreciation for others, regardless of their station in life. 
I have also been influenced by numerous teachers of all ages who were willing to share their advice and experiences with me, and by numerous students with varying talent levels who were willing to invest in the opportunities presented to them through our music-making. 
What advice do you have for young directors?
Work hard, but keep things in perspective. Never forget that the people and the process of learning and expressing in music is more important than the product.