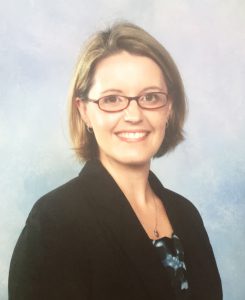 Year of Graduation – 2007-ABC; 2002-WMU
Current Position – Band Director at Coloma Community Schools in Coloma, Michigan
Time in Current Position – 14 years/total years of teaching=16
Name some accomplishments or awards since graduation
MSBOA District 6 Vice President of HS Solo & Ensemble (2015-current)
MSBOA District 6 Vice President of Band & Orchestra (2010-2014)
MSBOA District 6 Vice President of Jazz (2007-2009)
Voted the Band Director of the Year for 2012-13 by the MSBOA District 6 Band & Orchestra Directors
Member of ASBDA since 2013
Consecutive 1st division ratings at MSBOA Marching Festivals for 13 years (HS Marching Band)
Consecutive 1st division ratings at MSBOA District 6 Band & Orchestra Festival for 11 years (HS Concert Band)
4 years straight of placing 1st in Class C at the Hastings Marching Band Invitational (2012-2015)
Placed 1st in Class C at the Lakeshore Marching Band Invitational (2017) & the Grand Haven Marching Band Invitational (2015 & 2016)
JH 7/8th Grade Band has earned 1st division ratings at MSBOA District 6 Band & Orchestra Festival (2007, 2009, 2011, 2014, 2017 & 2018)
How did ABC help you prepare for these?
ABC gave me the tools and knowledge to mold my bands into being more successful. My studying my weak areas, I was able to focus on learning these elements. Learning about different repertoire was wonderful because teaching younger groups is so important to growing the success of what your top high school ensemble can do. I continue to purchase new music that I learned about at ABC, or even new music by composers that I learned from at ABC.
What was your most memorable experience at ABC?
My most memorable ABC experience was playing for all of the wonderful composers, and having the opportunity to play their music especially Frank Ticheli.
Who are your biggest influences/mentors?
My own band directors-Joseph LaJoye & Joan Bosserd-Schroeder, and also Dixie Detgen, William Pease, Steve Wolfinbarger, Robert Spradling, John Lychner, Robert Boerma, Sheryl Kaptur, Cindy Swan-Eagan, Steven Reed, Mark Greer, Beth Jonker, and there are many other directors in Michigan who I look up to. Whether it's hearing their band perform, listening to one of their sessions at the Michigan Music Conferences, or actually getting the chance to talk in person, these directors have helped shaped who I am today.
What advice do you have for new directors?
I advice new directors to chat with directors in their area. Call retired directors and invite them in to hear your ensemble & give a clinic. Meet for coffee to chat about repertoire and teaching. It is so important that you select music that your students will dig into and that they can perform successfully. Talk with current directors who have done well and ask them about music their groups are playing. Look at what bands/orchestras are playing at the state level and look up those pieces. Add tricks & tips to your own program, and always remember that Rome wasn't built in a day. Create goals for your ensembles-by the day, week, month, marking period, semester, next performance, and the rest/entire school year. It's so important to accomplish things little by little and day by day. For your students, it is very important to have perspective of goals that are attainable. Always revisit the goals after a major performance. Your students will feed off of you, so be passionate to drive them to be successful. I also encourage new directors to keep playing. Find a group to perform in around your area and keep your chops up. It's so important to remember what it's like on that side of the music stand too.