Year of Graduation – 1999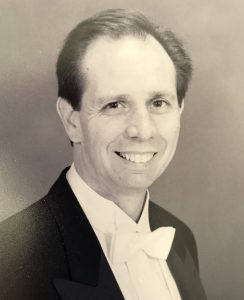 Current Position – Director of Bands and Assistant Professor of Music Education – California State University, Sacramento
Time in current position – 9 Years
Name some accomplishments or awards since graduation.
• Graduate Teaching Assistant University of Nevada, Las Vegas
• Doctor of Musical Arts, Conducting from UNLV
• Director of Bands, Eastern Arizona College
• Developed the Sacramento State Marching Band from 27 students to 203 students
• Increased the number of Sacramento State music education majors from 25 students to 65 students

How did ABC help prepare you for these?
My ABC experience provided several important concepts that have been very valuable to me.
1. Learning is enhanced when all the stakeholders are treated like family.
2. We all have strengths and weaknesses. I embrace my weaknesses and do something to improve myself each day. This is my homework for the rest of my life!
3. Don't teach with a "One Room Schoolhouse" mentality. There are many wonderful music educators that share the same challenges as you do. Seek out their advice and experience.

What was your most memorable ABC experience?
I had so many great experiences at ABC, but if I had to pick one, I would say performing on July 4 with Colonel Bourgeois on the podium.
Who are your biggest influences/mentors?
Thomas Leslie
Anthony LaBounty
Takayoshi "Tad" Susuki
Max McKee
Dr. Tim Lautzenheiser
Colonel John R. Bourgeois
Dr. Ernie Hills
My Family
What advice do you have for young directors?
1. Approach experienced music educators that you respect as ask them to mentor you.
2. Invest in your own professional growth and continue to learn and develop your skills throughout your professional life.
3. Work to maintain balance between your teaching, your family, your health, and your other interests.
4. As you start each day, please remember that you are going to be in some kid's hall of fame!