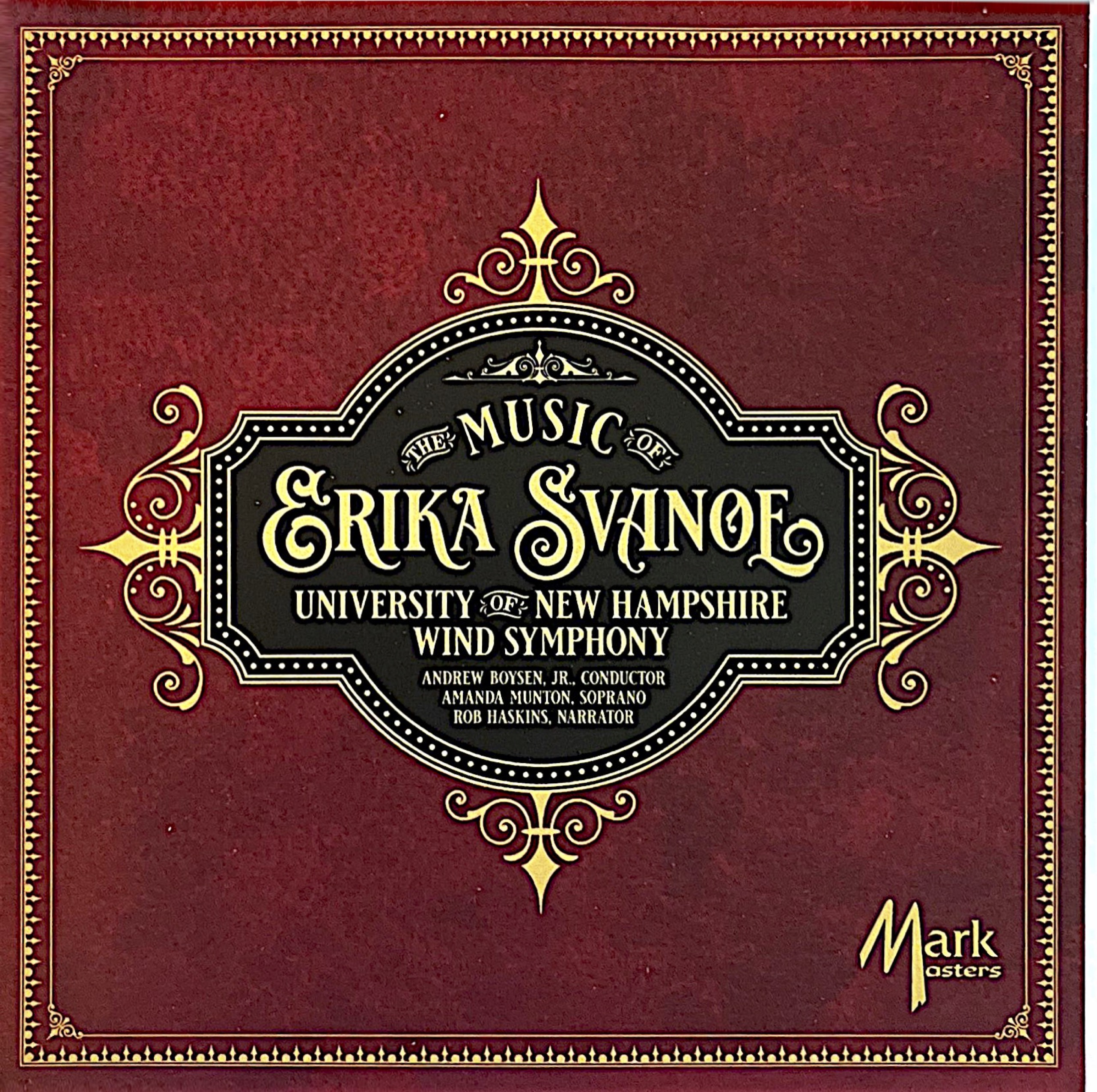 University of New Hampshire Wind Symphony
Conductor: Andrew Boysen, Jr.
Publisher: Mark Masters 56551-MCD
The Music of Erika Svanoe is incredibly creative in so many ways that a mere review won't even scratch the surface. Even the titles can give a good description of the music without hearing a single note. Steampunk Suite, Category 4, Tutued Toucan Can-Can, The Haunted Carousel, Springtime Ride, Mary Shelley Meets Frankenstein: let these titles peak your curiosity.. once you hear the actual music you will be totally fascinated. This recording also features a pair of narrated stories with music (Band of Heroes and A Journey in Time), Four Grainger Songs for Soprano and Chamber Ensemble and the brilliant First Suite Fanfare (based on the Gustav Holst hallmark band work). Svanoe's solid compositional style sparkles throughout this phenomenal recording masterfully performed by the University of New Hampshire Wind Symphony conducted by Andrew Boysen Jr.