A special award of
The John Philip Sousa
Foundation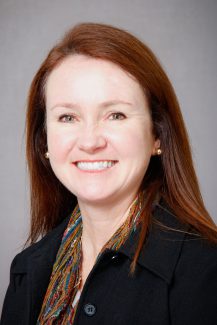 Jeanne Christensen is the Director of Bands at Mira Mesa High School which has become the largest instrumental program in the San Diego Unified School
District during her 25 years as director.
She earned a B.A. in Music from the University of San Diegoand a M.S. in Education from the National University.
A few of her many honors include the California State Band Educator of the Year Award – CMEA – 2016, 2016 Tournament of Roses Parade – Participant and first female head band director, 50 Directors Who Make a Difference – SB&O December 2018 edition and one of fifteen band directors selected for the 2000 Olympic Opening Ceremonies in Sydney, Australia.
The Bandworld Legion of Honor was established in 1989 to honor, over the course of a year, eight of the finest band directors in our business.Recipients have taught for at least fifteen years, have maintained a very high-quality concert band program, and have contributed significantly to the profession through dedication to bands and band music.

Each is honored at the annual Sousa Foundation awards ceremony during the Midwest Band Clinic in Chicago, Illinois.

Chairman of the Legion of Honor Committee is Terry Austin, Virginia Commonwealth University.
All three of Christensen's concert ensembles: Wind Ensemble, Symphonic Band, and Concert Band have received Superior and Unanimous Superior ratings at district and regional festivals within the SCSBOA and CMEA organizations for the past 10+ years. Wind Ensemble has received straight Unanimous Superior ratings for over 10+ years.
When asked about her philosophy she states: "My philosophy is "make a difference". It shapes every teaching day for me and helps me think about how to make an impact in the lives of the students I am working with. Any day I am able to share class, a rehearsal, or just a conversation with my students is a good day. I try to instill a passion, an appreciation, and a lifelong love of music with my students. My hope is that students will see lessons of life that go well beyond the notes, the rhythms, and the phrasing we are working on. It is about learning to work together, being an example for them, caring for who they are, building relationships, so that we are able to be human, and helping students to see the world is better when we support one another. The most important lesson I try to instill is to never give up. Whether that is with the music they are working on, another subject area, or with themselves. I believe in teaching students to learn to pick themselves up and start over again if they make a mistake. Learning to work hard, be creative, be themselves, and set goals is essential for students to see anything is possible. Music is a powerful force and I try to teach students to recognize what a wonderful gift music truly is in this world."
Christensen is currently the president of the Southern California School Band and Orchestra Association.