When a publishing company is in business for over 130 years, quite a catalog can be developed. And, as with all publishers, some are hits, while some are misses. And there are always those works which gain greater popularity than anticipated, and those that get "lost" along the way. Here's a look at ten C. L. Barnhouse publications over the years that are all excellent pieces which either have fallen by the wayside, for whatever reason, or may not be familiar to today's band directors. In no set order: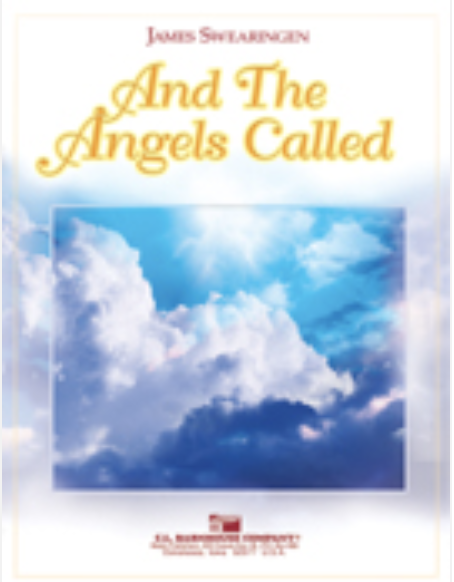 You can't talk about Barnhouse music without mentioning James Swearingen. I doubt there's any composer of band music in the last half-century who has had more performances. One of his pieces that I found extremely moving was "And The Angels Called," (2006) which was commissioned by a high school band that tragically lost three of its members. At one point in the piece, brief solos from three instruments – those played by the late students – are played. The range of emotion in this piece – grief to joy – is truly moving.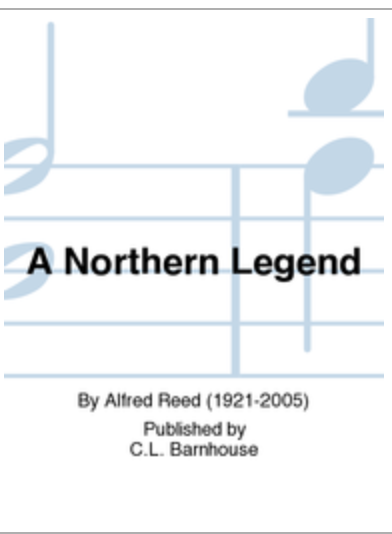 Another composer long associated with us, and very well known in the band world, was Alfred Reed. He made many arrangements for us, and we were proud to publish many of his original works. "A Northern Legend" (1972) is one of his works that doesn't get as many performances as it used to, despite its quality and merit.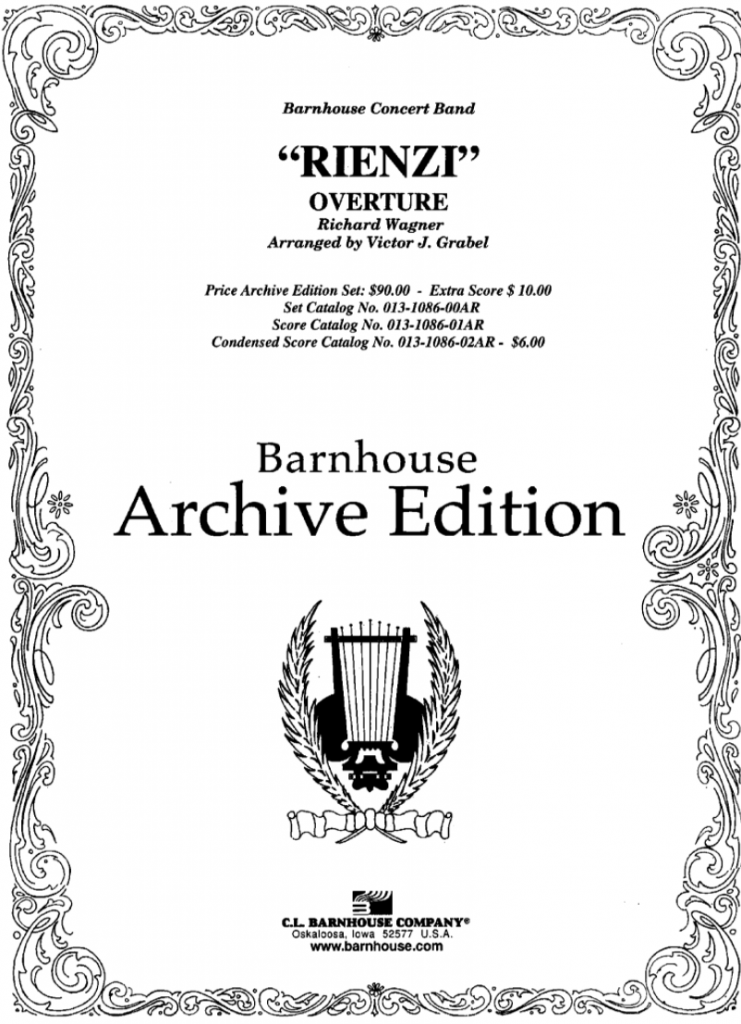 In 1933, we published Victor Grabel's transcription of Wagner's "Rienzi Overture." Grabel was one of the early members of the American Bandmasters Association, and as school bands were developing in the 1930's, Barnhouse was looking for more serious repertoire. This particular transcription works very well, and was the same arrangement recorded by Frederick Fennell for the Eastman Wind Ensemble "Wagner for Band" album.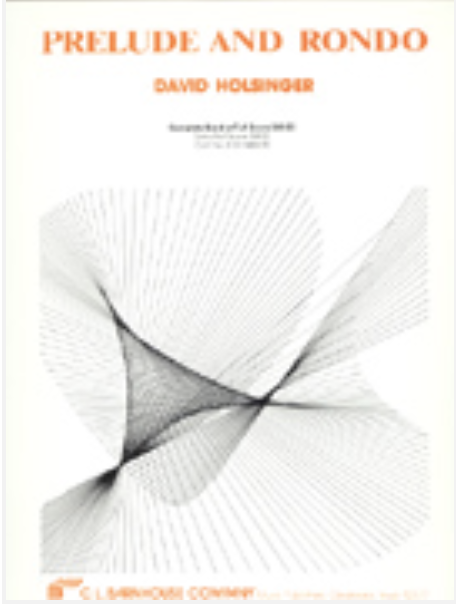 We have always been proud of being David Holsinger's first publisher. His debut work, "Prelude and Rondo," is a real tour-de-force for mature bands, and it has never gone out of print. David's career as a composer has been lengthy and successful, and we are proud that he is publishing with us once again. If you want an ambitious, aggressive piece, and you have a solid band, this is a wonderful one to tackle!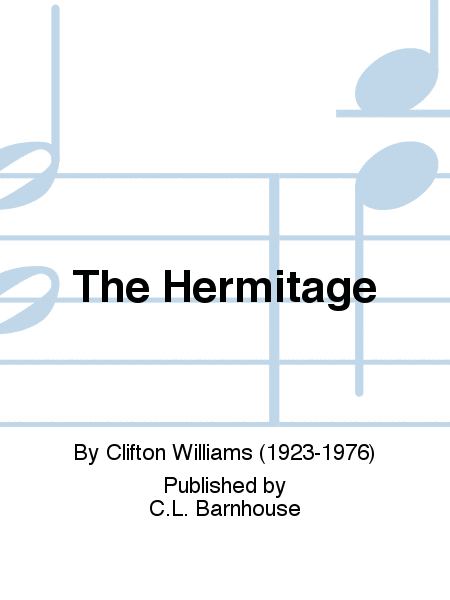 Similarly, we were also the last publisher of the great Clifton Williams. I've always viewed him as one of the greats of 20th -century band music, and I'm surprised that we don't hear more of his music today. His final two completed works were released posthumously in 1976. One of them is a wonderful concert march called "The Hermitage." It's a beautiful and unusual processional type of march, and never really received the type of exposure it should have had.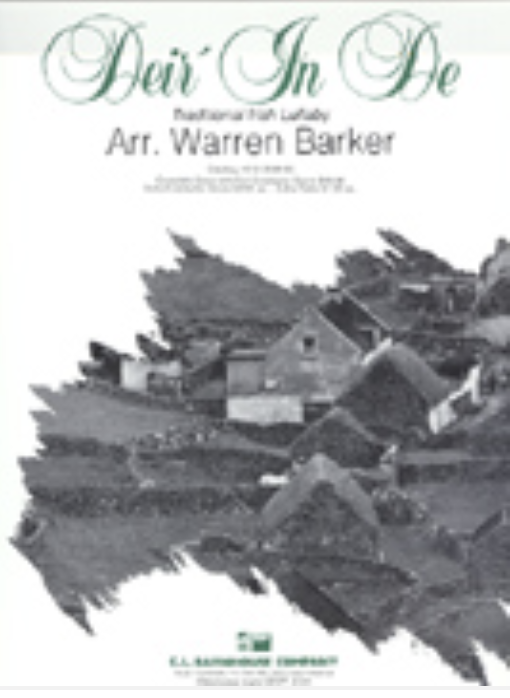 Another wonderful musician with whom we had the pleasure of working was Warren Barker. His name is still well-known in the band world, but lots of band people are unaware of Warren's career writing and orchestrating music for film and TV. He was a wonderful composer and a brilliant orchestrator and arranger. Warren wrote or arranged several pieces for us, and his arrangement of the Irish lullaby "Deir In De" is absolutely gorgeous. Trivia: it was commissioned by WIBC in 1990.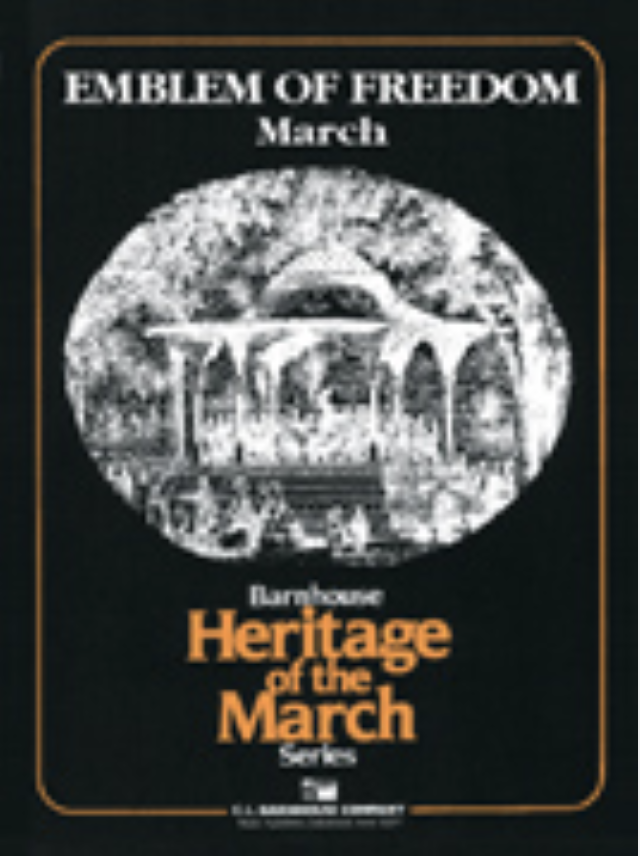 Another composer of yesteryear who is synonymous with Barnhouse was Karl King. Bands today play lots of King marches, especially middle school bands playing some of his easier ones, but in total he wrote 185 marches, and over 100 other works in varying styles. And his circus marches are still quite popular today. Whenever he was asked what he felt his best march was, King always replied with "Emblem of Freedom." It's a powerful, challenging march that's as solid as any march you'll ever hear.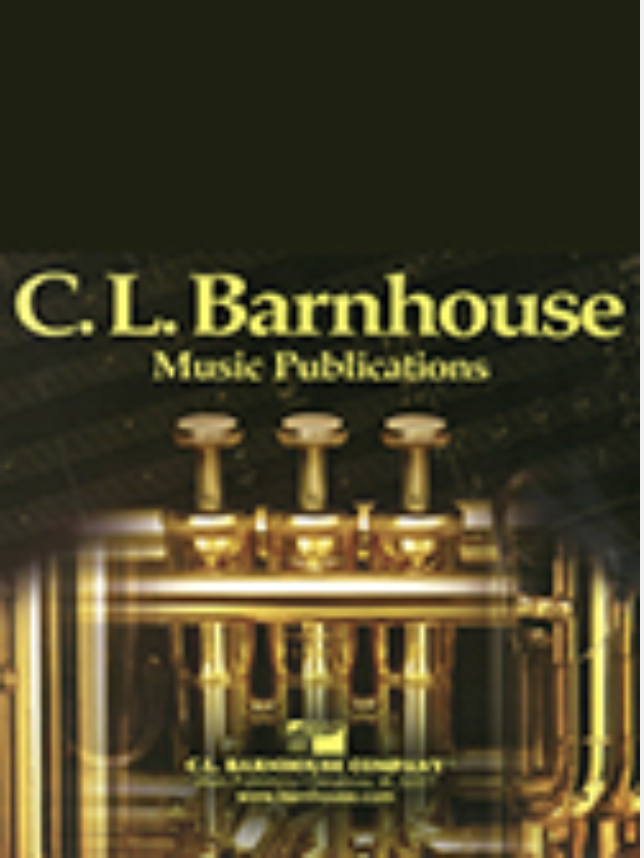 Another prolific composer and arranger whose career was extensive and highly successful was Robert Lowden. Bob did a great deal of commercial writing and arranging for groups like 101 Strings, and he also wrote a great deal of educational music as well. In 1968 we published his concert march, "Hollybush," which was dedicated to the United States Marine Band. It's a tremendous march, illustrating just one facet of this composer's tremendous skills and talents.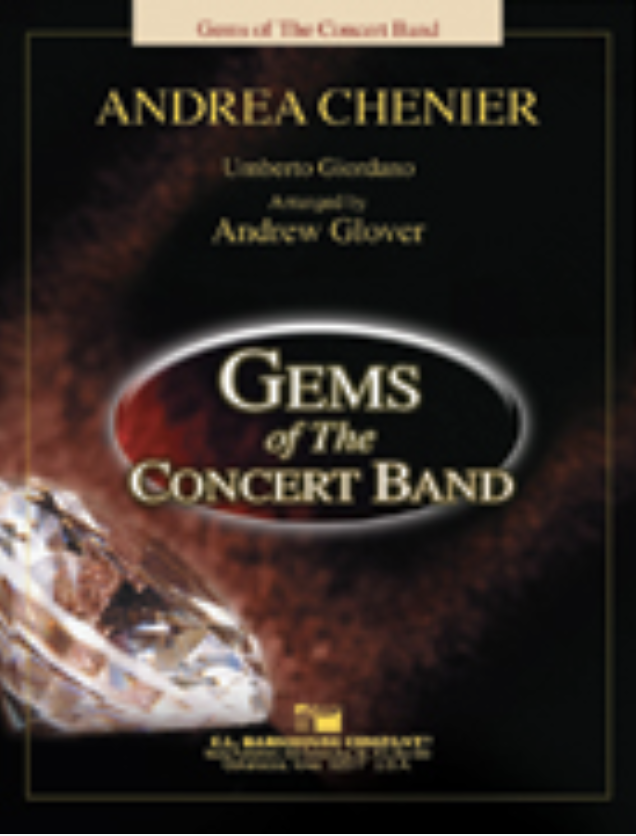 One piece which is a sentimental favorite of mine dates back from the era of what Leonard Smith called the "Classic Concert Band" era. Many of the professional bands of a century ago played the excerpts from Umberto Giordano's opera "Andrea Chenier" as arranged by Giuseppe Vaninetti. It was not published until 1951, in an arrangement by J. J. Richards, and more recently we published a newer edition. It's a tremendously dramatic band work, characterized by bel canto brass solos and all the emotion of verismo opera. It's a beautiful contrast to so many rhythmic and percussive works which characterize many contemporary works.
We are proud to keep our entire back-catalogue of Barnhouse owned works available through print-on-demand technology, and for that reason, these gems from through the years at Barnhouse – as well as hundreds and hundreds of other works – remain perpetually available.